Steelmaking carburant aslo for cast iron, as well as other additives, are also useful as friction material, such as for brake pads.
The carburizing agent belongs to the raw materials for adding steelmaking and iron making. High quality carburant is an indispensable auxiliary additive for producing high quality steel.
Using Methods of Carbon Additive For Steelmaking Plant / F.C. 90-95% Calcined Anthracite:
1) Adjust carbon points, put into the central lower part of furnace with metal, the yield can reach 90% - 95%;
2) Adjust the carbon after the molten steel melt, put it on the surface of molten steel.
3) the rate is about 85% by molten steels swirl stirring or Artificial mixing.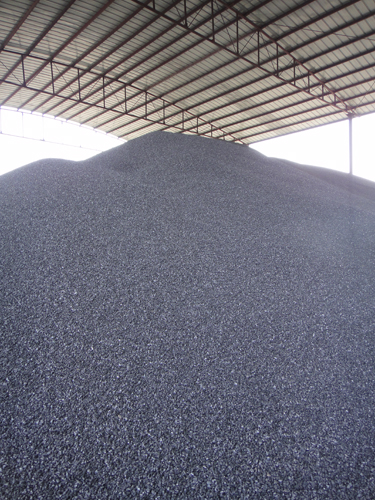 Kategori Produk : Aditif Karbon Berbahan Anthracite > Karburator